Howl at the Moon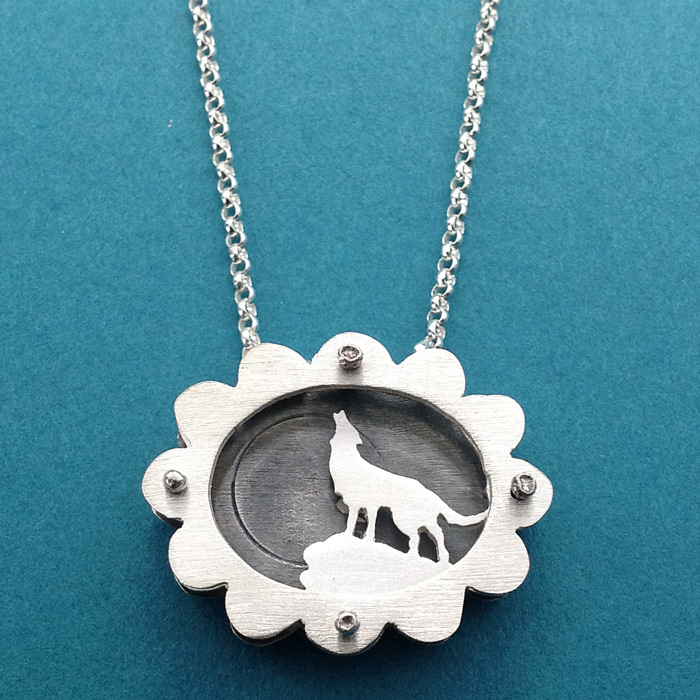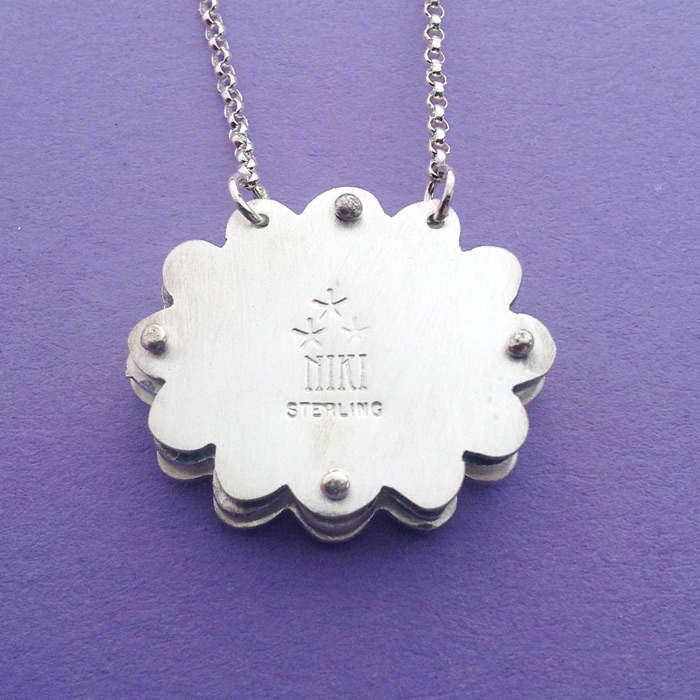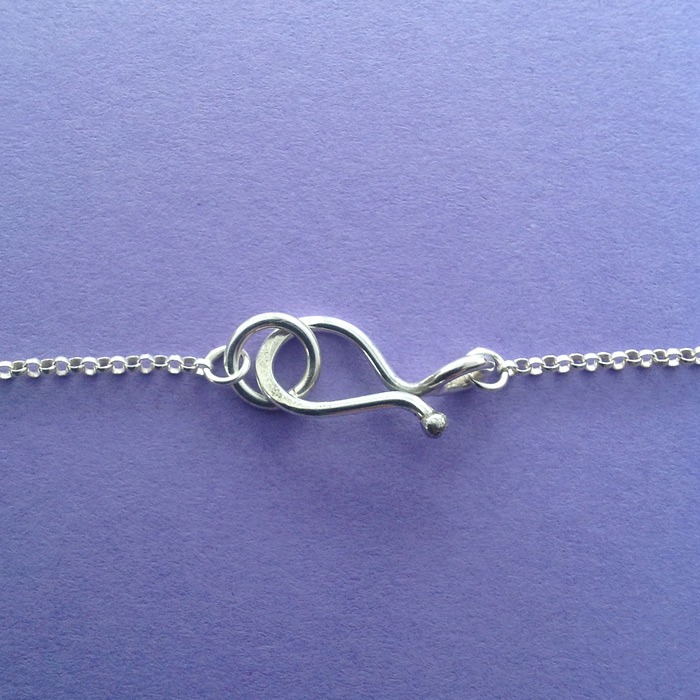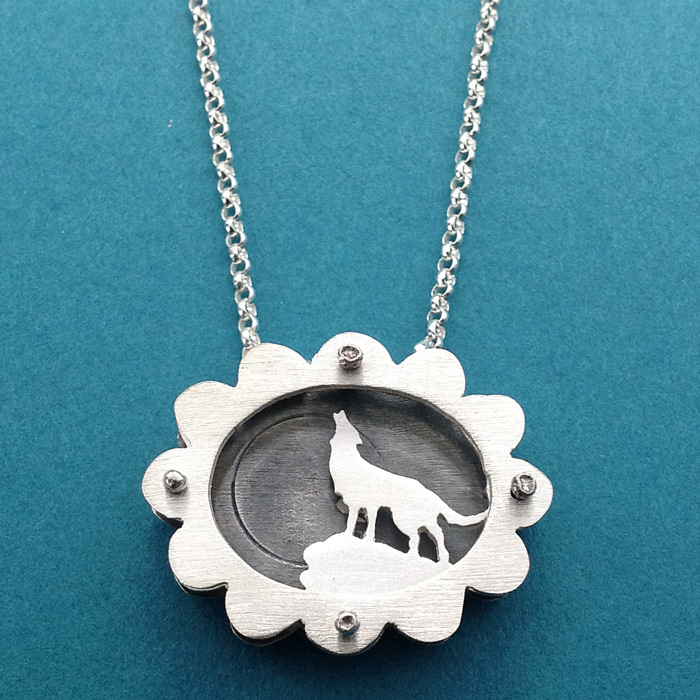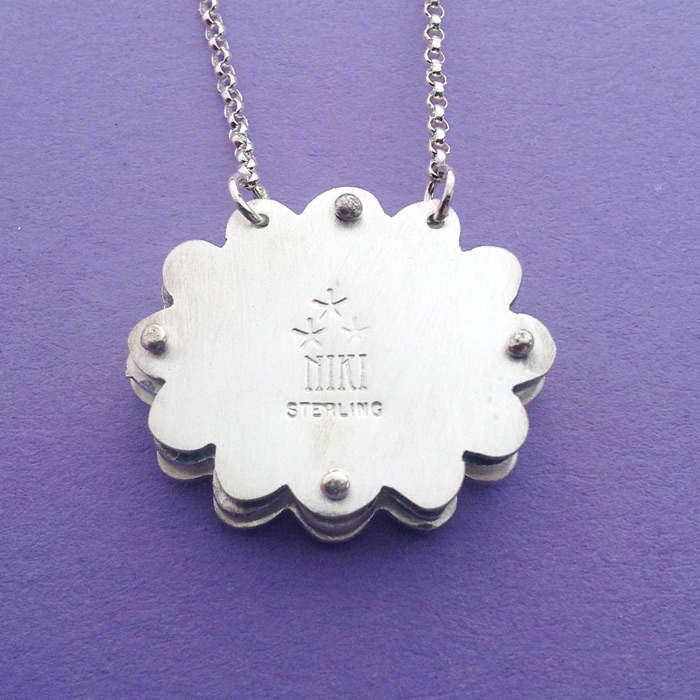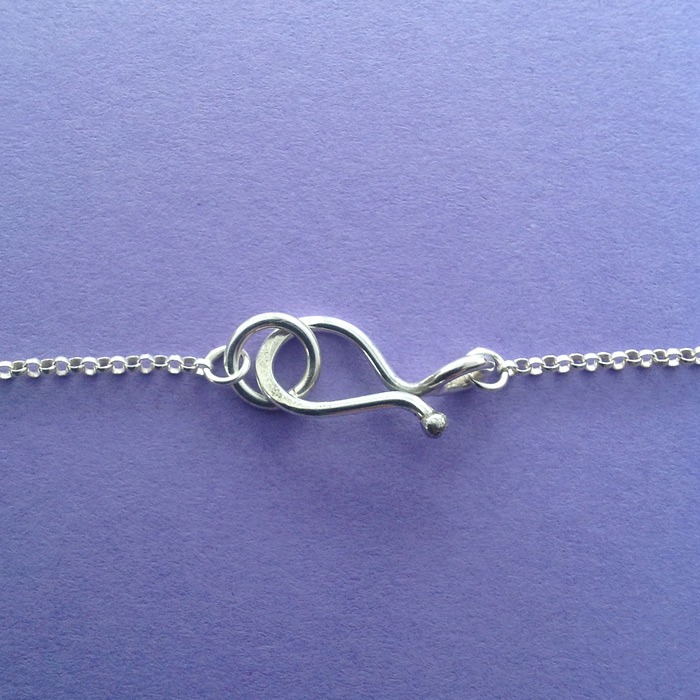 Howl at the Moon
"It's more important to concentrate on what you want to say to yourself and your friends. Follow your inner moonlight; don't hide the madness."
- Allen Ginsberg
Three layers of hand sawn sterling silver are stacked to create a three dimensional pendant.
17" sterling silver chain with a hand made hook and jump ring closure.
Pendant measures 3/4" tall, 1" wide, 1/4" thick.