Wildwood Flower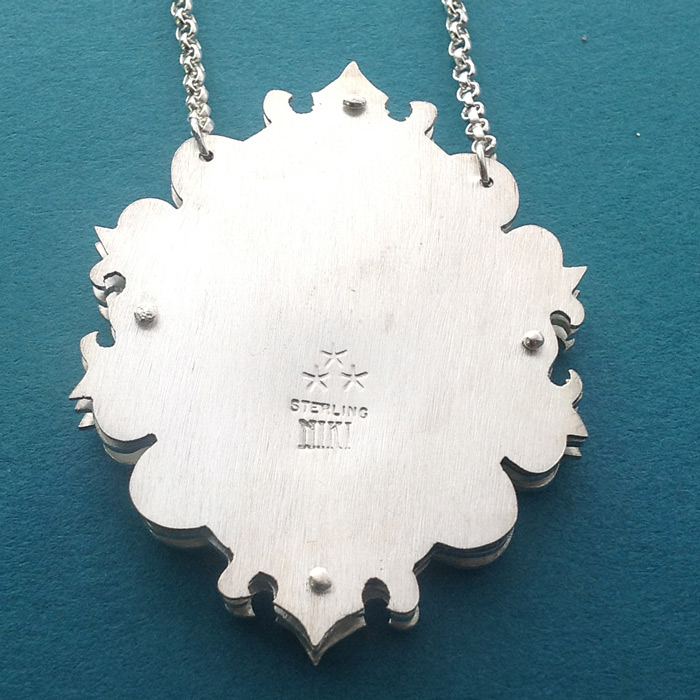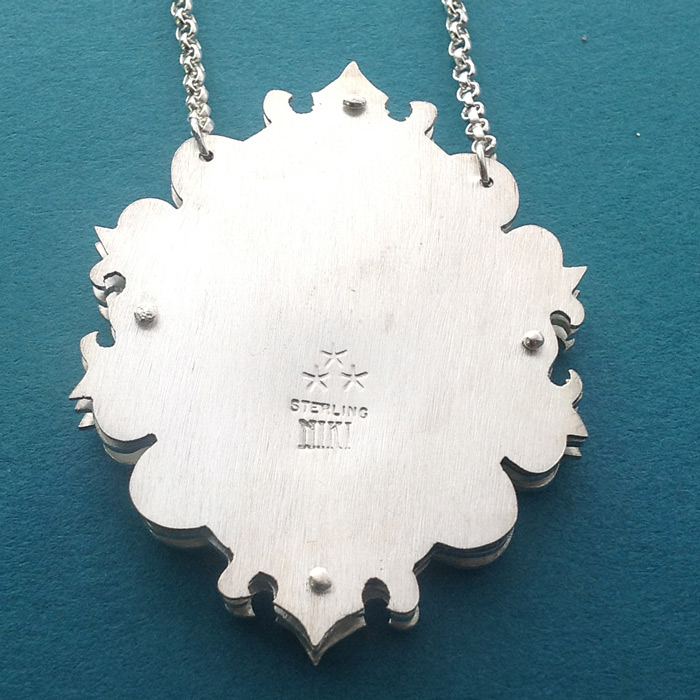 Wildwood Flower
"Oh, I'll twine with my mingles and waving black hair, With the roses so red and the lilies so fair,
And the myrtle so bright with the emerald dew, The pale and the leader and eyes look like blue"
- June Carter Cash
Three layers of hand sawn sterling silver are stacked to create a three dimensional pendant.
17" sterling silver chain with a hand made hook and jump ring closure.
Pendant measures 2" tall, 1 1/2" wide, 1/4" thick.