Octopus' Garden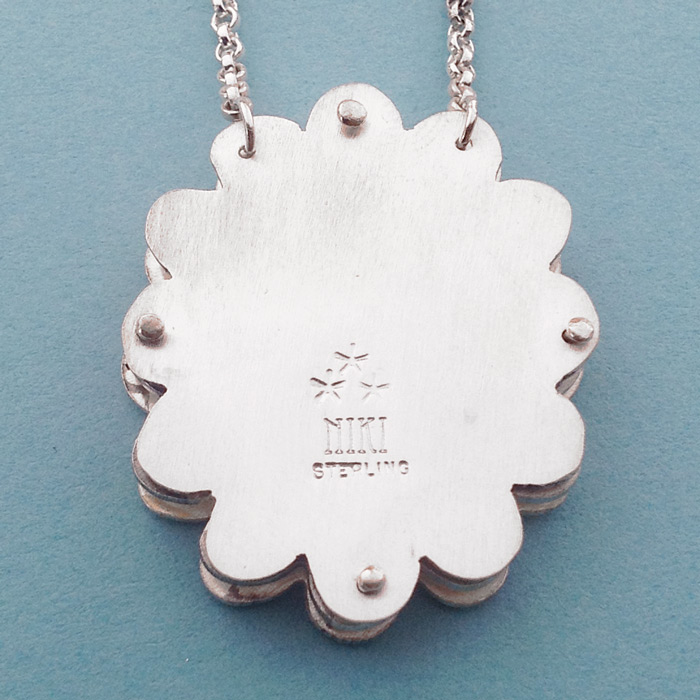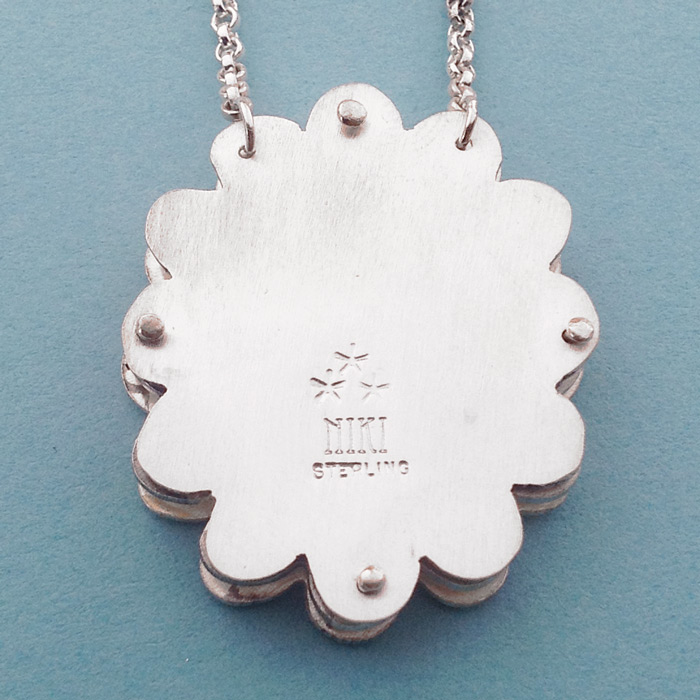 Octopus' Garden
"We would be warm below the storm, in our little hideaway beneath the waves. Resting our head on the seabed in an octopus's garden near a cave."
- The Beatles
Three layers of hand sawn sterling silver are stacked to create a three dimensional pendant.
17" sterling silver chain with a hand made hook and jump ring closure.
Pendant measures 1 3/8" tall, 1 1/8" wide, 1/4" thick.