Cowslip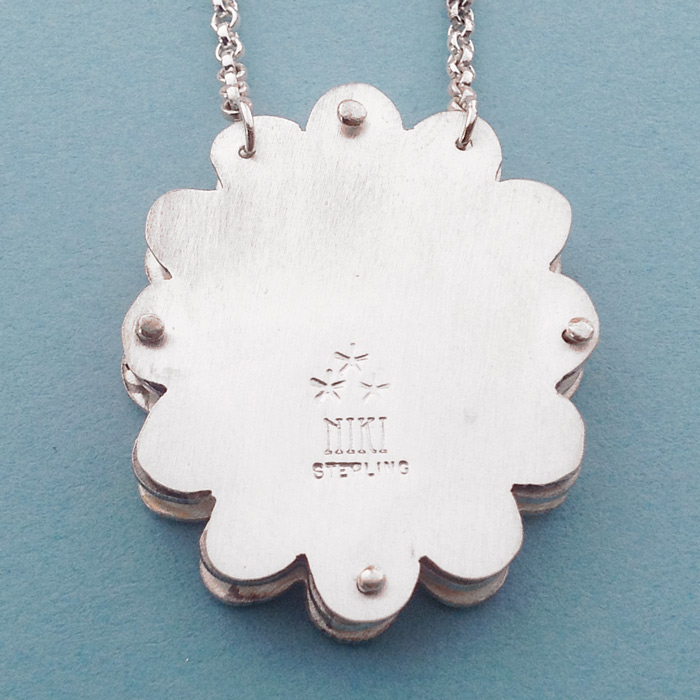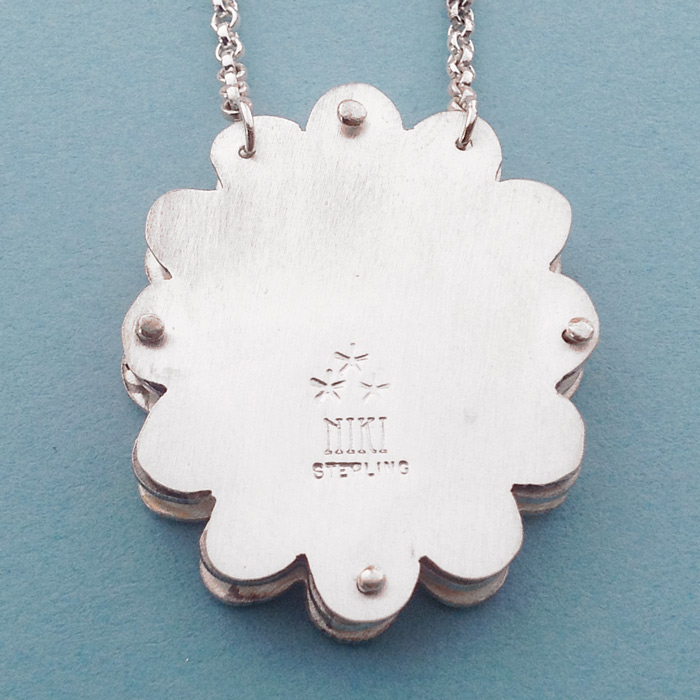 Cowslip
"I know a bank where the wild thyme blows, Where oxlips and the nodding violet grows,
Quite over-canopied with luscious woodbine,
With sweet musk-roses and with eglantine:
There sleeps Titania sometime of the night,
Lull'd in these flowers with dances and delight."
- Shakespeare
Three layers of hand sawn sterling silver are stacked to create a three dimensional pendant.
17" sterling silver chain with a hand made hook and jump ring closure.
Pendant measures 1 3/8" tall, 1 1/8" wide, 1/4" thick.