Southern Oracle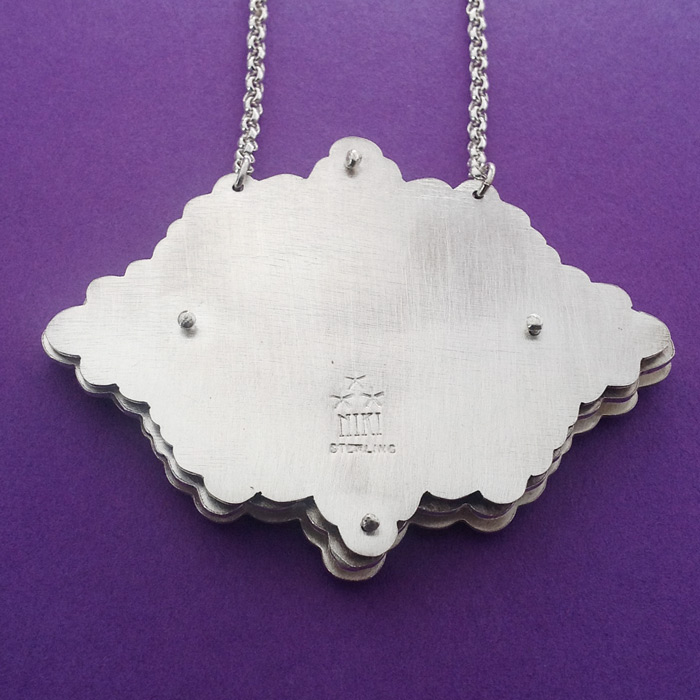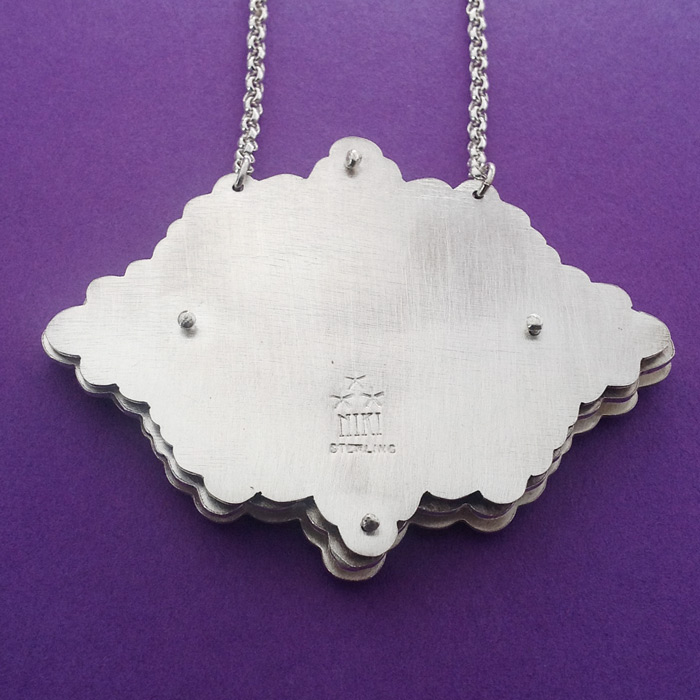 Southern Oracle
"If you want to save our world, you must hurry. We don't know how much longer we can withstand the nothing."
- Michael Ende, The Neverending Story
Three layers of hand sawn sterling silver are stacked to create a three dimensional pendant.
Ink resist acid etching on top layer creates additional depth and shadows.
17" sterling silver chain with a hand made hook and jump ring closure.
Pendant measures 1 3/4" tall, 2 1/4" wide, 1/4" thick.