Dragonslayer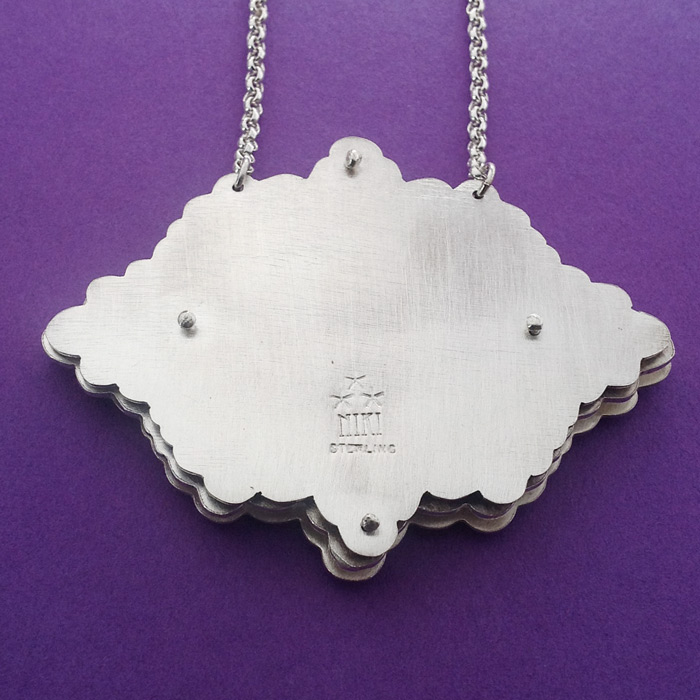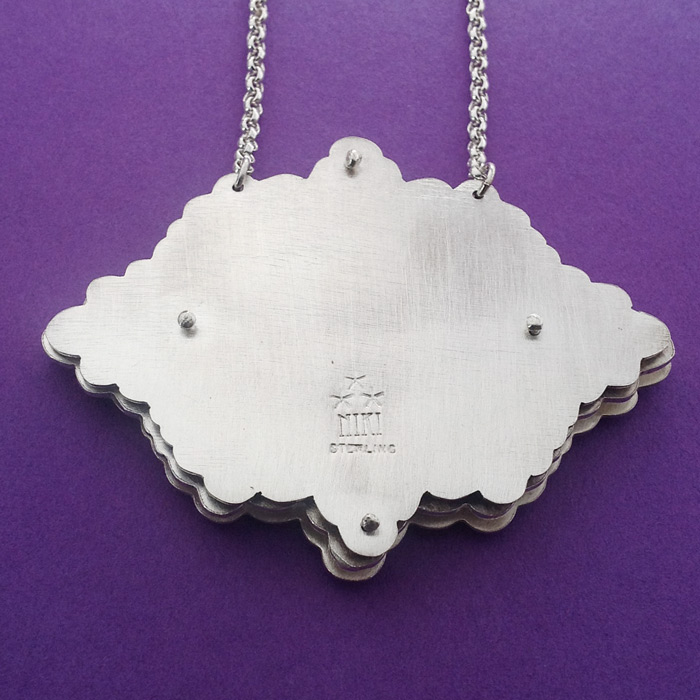 Dragonslayer
In this twist on the classic myth, Andromeda doesn't wait on Perseus to come do her dirty work. Bow and arrow in hand, she stands up to her dragons on her own.
Fantastical imagery delicately hand sawed from sterling silver and layered to create a three dimensional pendant. Ink resist acid etching on top layer creates additional depth and shadows.
17" sterling silver chain with hook closure.
Pendant measures 2 1/4" wide x 1 3/4" tall.